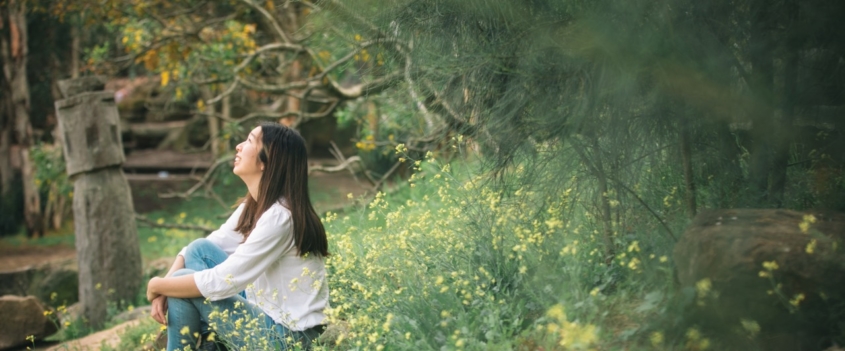 How did the Emerging Artist Program come about for you?
My teacher Natalia Ricci asked me if I wanted to perform for this programme. She has been my teacher for 8 years and has given me many fantastic performance opportunities for which I am very grateful.
What did you perform and why?
I played Robert Schumann's Carnaval. I first chose to play this piece last year as part of my graduation recital at the Sydney Conservatorium of Music – I chose it because I'd always loved it but also because I had never played Schumann before and wanted to challenge myself. I found that the more I played it, the more I loved it – in fact, learning this piece converted me into a huge fan of Schumann.
It's a challenging piece, firstly for its technical difficulties and its sheer length, but more importantly because it requires a huge amount of imagination and fantasy. But because of this, it's a piece which you can't get sick of, and even after months of practice and several performances I was constantly finding new things or ideas.
Who are some of your favourite composers and pieces of music?
There are several composers which I absolutely adore. First of all, Bach is a huge love of mine – his music is just so perfect. Every year when I choose my repertoire, I always include some Bach.
As mentioned above, Schumann has also become a favourite recently – amongst my favourite pieces include his Sonatas (especially the first one) and his collections of short pieces like Carnaval, Davidsbündlertänze, and Fantasiestücke. Schumann also has a very interesting biography which is closely intertwined with his compositions, and this adds another layer to the pieces – I'd strongly recommend reading his biography because it's incredibly fascinating.
Another passion of mine is Spanish piano music – I was introduced to this by my teacher and grew to really love it over the years. Albeniz's Iberia suites are my favourite – they have influences from Spanish flamenco music as well as French Impressionism. They're notoriously difficult but some of the effects that Albeniz creates on the piano are absolutely amazing.
Out of piano concertos, my favourite ones are Rachmaninov 2, Prokifiev 3, Brahms 2 and Beethoven Emperor.
Outside solo piano repertoire, my favourite music is probably Brahms chamber music and symphonies, and the Mozart Requiem. (If I become rich, I'd like the latter to be played live at my funeral!)
How much time, effort and practise did you need to put in to perform within the program?
Short answer – a lot!!!
I started working on Carnaval in June, 2018 – so I had been working on it for around 10 months when I performed it for the Emerging Artists Program. During those 10 months I went through hundreds of hours of practice; many lessons with teachers; several performances; feelings of disappointment after unsatisfactory performances; weeks of feeling frustrated because I felt like it wasn't improving…but I also went through bursts of inspiration after lessons; feeling of accomplishment and joy when I mastered a section; and growing love and passion for the music. In a nutshell, it was a long process requiring time, effort, dedication and commitment.
Did you think this program was beneficial and why?
Yes definitely – every performance is an extremely valuable opportunity because you learn and grow so much from it. In fact, I often find that I improve a lot after a performance. I feel very lucky to have had the opportunity to perform for the Emerging Artist Program, and incredibly honoured to have been given this award.
What advice would you give to students looking to be part of the Emerging Artists Program?
If you are given the opportunity, you should definitely take it! As I said previously, performing is such a valuable opportunity. It's also simply nice to be able to share your love and passion with friends, family and fellow music-lovers.
https://www.themeandvariations.com.au/pages/wp-content/uploads/2019/11/SuzukiLowRes-56-1.jpg
853
1280
Simone Spiropoulos
http://www.themeandvariations.com.au/pages/wp-content/uploads/2018/07/gold-logo1X.png
Simone Spiropoulos
2019-11-18 09:42:57
2019-11-20 16:12:11
Interview with Akiho Suzuki 'Emerging Artist In Recital' Finalist